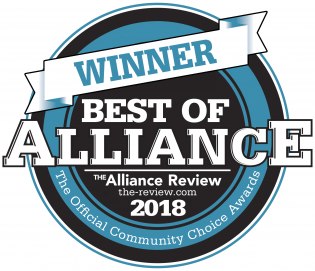 About Us
Dr. Michele Charlton is the owner of Charlton Chiropractic & Wellness Center. She graduated in 1998 from Parker College of Chiropractic and began practicing in nutrition and chiropractic in Canton, then founded Charlton Chiropractic in 2001. Dr. Charlton believes that supporting the body appropriately through healthy lifestyle and chiropractic care can prevent many illnesses and reverse imbalances.
Dr. Kate Cline is our Associate Chiropractor. Dr. Cline has a passion for assisting children and pregnant women overcome health challenges. She was a college athlete at Ohio State University- an experience that has helped her learn first hand about athlete safety and health issues, and how to help them. She graduated from OSU and obtained her Masters and Doctor of Chiropractic degrees from Logan University in 2017. She is a member of the American Chiropractic Association and the Ohio State Chiropractic Association.
Three excellent Licensed Massage Therapists are available at the office. Each is unique in technique and services offered.
Lindsey Sanor, LMT is a licensed massage therapist by the Ohio State Medical Board. She graduated locally from West Branch High School then went on to complete the massage therapy program at Stark State College of Technology. She became interested in massage because of injuries she sustained. After receiving massage as part of her treatment, she realized how beneficial massage truly is. Some of the techniques that she uses and finds very beneficial in helping the healing process are cupping, auricular therapy, myofascial release, neuromuscular therapy, reflexology, stone therapy, positional release, and muscle energy. With a combination of these therapies, massage therapy will not only aid in the relief of injuries, but will also contribute to a healthy lifestyle. Lindsey says, "I believe that chiropractic care and massage therapy work well together and with the two combined, it will help to achieve each individual's health goals. I look forward to meeting you at Charlton Chiropractic." You can schedule an appointment with Lindsey by calling our office. Lindsey also gives lectures on essential oils here in the office. Watch for email announcements.
Dave Grasse, LMT acquired his Associate of Applied Science degree in Massotherapy in 2003 from the Ohio college of Massotherapy. Dave's extensive training includes training in Myofascial Release and Sports Massage. He is a Certified Precision Neuromuscular Therapist, Licensed by the State of Ohio Medical Board, and an assistant instructor for NMT Midwest. Dave offers relaxation massage as well as treatment for pain, lost range of motion, repetitive use symptoms, sports injury, TMJ dysfunction, and chronic headache. Dave excels at treatment of the shoulder and jaw.
Allie Woolf, LMT graduated from Stark State College of Technology in 2018 with an Associate of Technical Studies in Massage Therapy. Her specialties include relaxation massage and cupping, and is continuing her training in reflexology and craniosacral therapy. She says, "Growing up, massage was one of the only things that helped relieve my migraines and I am excited to be able to help people the same way massage helped me. I'm grateful for the opportunity to start my career with the Charlton Chiropractic team and I look forward to meeting each new client!"