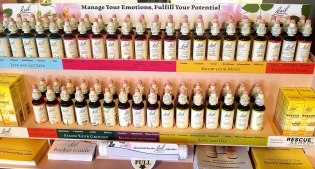 Bulletins
Use our email address [email protected] to:
1. Request Appointments (specify type, practitioner, and preferred day)
2. Order Vitamins (specify the vitamin, size, and whether you will pick up or prefer them mailed to you)
3. Sign up for our email newsletter and bulletins
Order supplements directly at https://charltonchiro.standardprocess.com/
Follow us on Pinterest for healthy recipes, resources, and tips. Search for CharltonChiro.
NATURAL BATH AND BODY PRODUCTS from Amish Country Essentials are a must for luxurious and healthy skincare. Test our large selection of yummy lotions.
HIMALAYAN SALT LAMPS AND CRYSTALS are available here in a range of sizes. Salt Lamps are naturally detoxifying and support better body function. Crystals have been used for millennia to heal and bring balance. They work through resonance and vibration. By bringing the chakras (wheels of energy associated with specific body locations) back into balance, many states of physical and psychological dis-ease can be diminished. We hope you enjoy our display!!
ESSENTIAL OILS are natural aromatic plant extracts that have been used for centuries to support normal body functions and health. We are pleased to offer you a high quality line of essential oils, and our doctors can instruct you what to do with them. Please call us if you would like more information.
THERMOGRAPHY has frequently been used as a safer alternative to mammogram. Digital Infrared Thermal Imaging "DIT" is a 15 minute non invasive, FDA approved clinical imaging procedure for detecting and monitoring a number of diseases and physical injuries, by showing the thermal abnormalities present in the body. Thermography fees are: Breasts only- $175 Half body- $250 Full body- $400 Call to make your appt. today! A Certified Thermographist comes to the office each month. Please call to schedule your appointment.
Return Policy: Vitamins and supplements in original packaging may be returned to the office within 10 days of purchase. We will issue you an account credit to be used immediately, or on your next visit.
LIKE US on Facebook at Facebook.com/CharltonChiro for occasional updates. *Due to Facebook's 2020 censoring of data on health topics, we now rarely post.